D
u
mpster Re
ntal Zion locally owned by the same family since 1989!
At ARS Dumpster Rental Zion we believe in good old fashioned personalized service. Each time you call ARS Dumpster Zion you will not be put through a long computerized screening process on the phone, you will speak directly to Debby our dispatcher. It is nice to be able to say "put the roll-off dumpster in the place you did last week" and we at ARS Dumpster Rental Zion we will know exactly what you are talking about. At ARS Dumpster Rental Zion we will also send the same driver to service your account so that you are familiar with him and he is familiar with your particular job.

ARS Dumpsters Rental Zion has built a solid reputation by continually providing outstanding service to our customers. We are committed to providing quality service to our customers. We believe that a good reputation and consistent service is what keeps bringing back those repeat customers and so many referrals. By being reliable and trustworthy, ARS Dumpster Rental Zion has proven that we are here to stay!

Due to our excellent service level and commitment to our customers, we at ARS Dumpster Rental Zion are still servicing our loyal customers today, as we were 24 years ago when we started our business! Once you try ARS Dumpster Rental Zion you'll never use another roll-off dumpster company again! Please give us a call on your next dumpster rental needs and support local family business!

For more information call 847-526-7643

Call for a free no obligation quote!

Call Today Delivered Today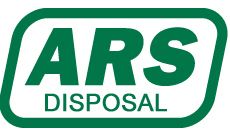 Dumpster rental Winthrop Harbor IL,Dumpster rental Zion IL,Dumpster rental Wadsworth IL,Dumpster rental Beach Park IL,Dumpster rental North Chicago IL,Dumpster rental Park City IL,Dumpster rental Rondout IL,Dumpster rental Knollwood IL,Dumpster rental Green Oaks IL,Dumpster Rental Hainesville IL,Dumpster rental Ivanhoe IL.
Dumpster Rental Zion IL 847-526-7643